Bespoke Jewellery
Halina makes all of her pieces to order at her workshop in Brighton, and lots of her customers ask for bespoke pieces.
STARTING AT £500
READY IN 6 WEEKS
1 YEAR WARRANTY
IN PERSON MEETINGS
FREE RING RESIZING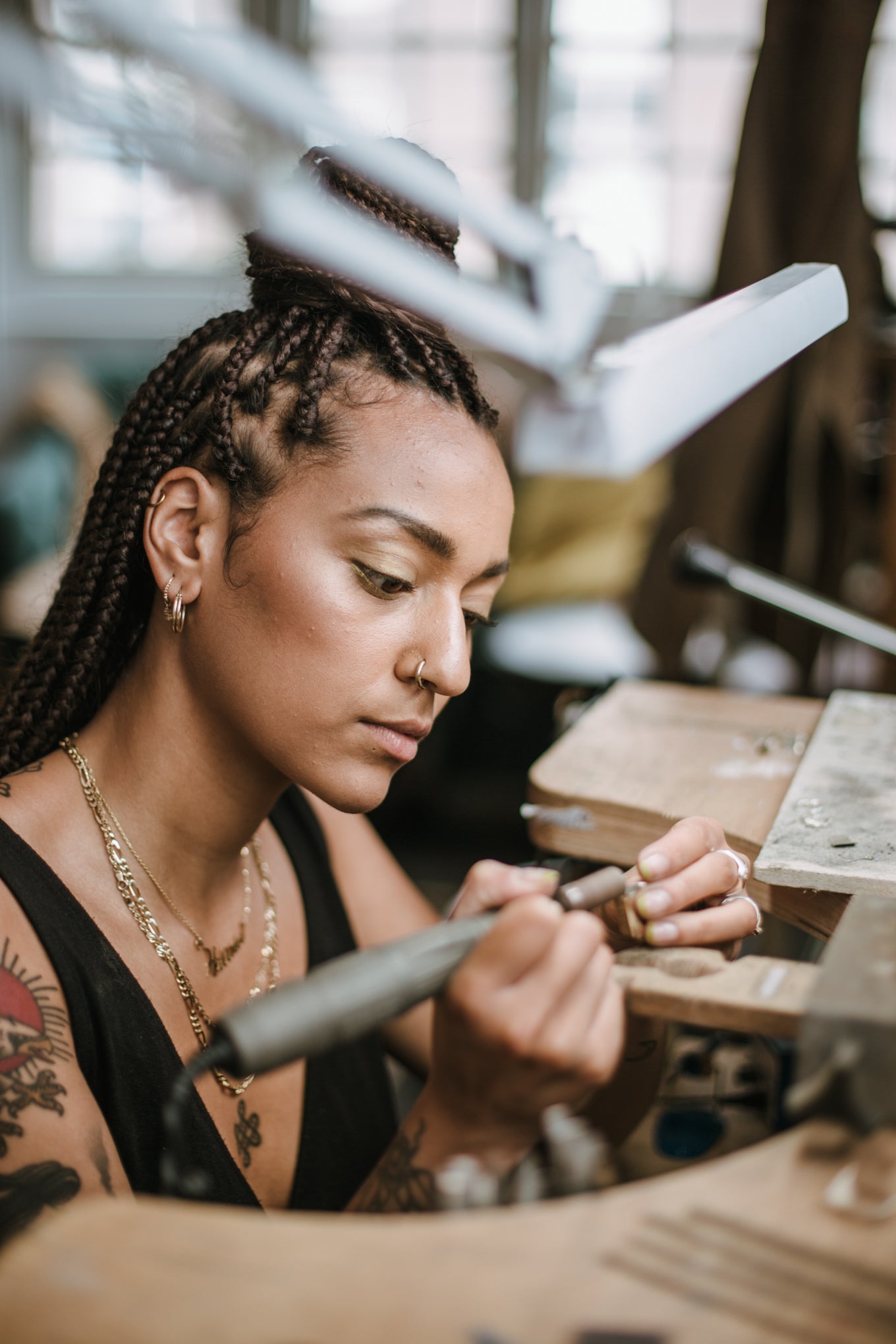 Jewellery Designer/Goldsmith
Halina M. Hamalambo
Born in Sweden to a Polish mother and Zambian father, Halina moved to the UK when she was five. Growing up in Essex, UK, she followed creative subjects at school before studying art at college. However, she struggled to find her true creative outlet and instead dropped out, deciding to follow the path of her dentist father by becoming a dental nurse. 
 
Working in the dental field for six years, her career satisfied her desire to work with her hands, but deep down she knew she was destined for a more artistic path. She moved to Brighton and it was there where jewellery really captivated her attention—an art form she'd always been passionate about and was inspired by the heavy, chunky jewellery that her mother had passed down to her when Halina was a child. 
 
Realising she'd found the path she wanted to take, she set out to learn everything she could. She reached out to endless jewellers in Brighton and London and soon found a shop in Brick Lane, London, that was taking apprentices. She worked with the third generation jeweller, Freddie Grove, and learnt invaluable skills including how to work intricately yet efficiently, and how to run a business. Next, she worked with Brighton jeweller Stef Warde at Peculiar Vintage. There, she mastered important skills including how to interact with customers. 

In 2017 Halina started her own jewellery business, this is where Halina Mutinta Jewellery began its journey.